Jaxon Evans is proudly supported by the following valued partners.

Morris Finance
Morris Finance is one of Australia's leading finance companies offering services in finance, insurance, investment, and leasing. They are Australian owned and operated and are located in Geelong, Victoria.
With a national network of approved brokers and new business specialists, Morris Finance is committed to helping individuals and businesses reach their financial goals.

Nuveau Constructions
Established in 2003, Nuveau is a Queensland-based construction company that specialises in insurance-related commercial and residential repairs. Nuveau is based in Cairns and has been at the forefront of the many major weather events that have occurred over the past 10 years.
Their services include minor repairs through to full design, engineering, and reconstruction for major or total loss claims.

Arai Helmet
For more than 40 years, Arai Helmets has been a global leader in safety and manufacturing of helmets. The creator of the Japanese company, Hirotake Arai, was a motorcycle enthusiast and a hat maker who first made helmets for himself and his friends.
In 1976, he was dissatisfied with the standard of the protective headwear, so he set out to create the number one helmet in the world.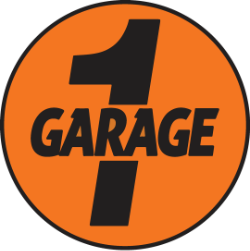 Garage1
Launched in 2016 in Victoria, Garage 1 is a leading supplier of quality equipment, services, and advice for motorsport competitors in Australia and New Zealand.
Garage1 provides access to leading brands that meet CAMS and FIA specifications as well as engineering, set-up, and manufacturing and fabrication services.
Become a partner
Commercial opportunities are available to partner Jaxon Evans Racing. To learn more about joining our highly-valued partnership group, please contact the team.